New York: "Stuy's fund plea, Complex seeks help from Calpers," by Kaja Whitehouse, New York Post, May 14, 2010
Tenants of the financially embattled Stuyvesant Town-Peter Cooper Village are pressing the nation's largest pension fund to put its money where its mouth is and back the property's residents in a bid for the property.
City Councilman Dan Garodnick, who's also a StuyTown resident, yesterday faxed a letter to Anne Stausboll, CEO of the $206 billion California Public Employees' Retirement System (Calpers), asking her to follow through on a promise to forgo real estate deals that seek to oust rent-stabilized tenants by joining StuyTown's tenant-led restructuring plan.
California:  "Calif. seeks ban on requiring animal declaw," Associated Press, May 13, 2010
A bill passed by the California Assembly would prohibit landlords from requiring a renter to declaw or devocalize a cat or dog before moving into an apartment.
Under the measure passed Thursday, AB 2743 would make it illegal to require those procedures as a condition of lease.
Democratic Assemblyman Pedro Nava, who sponsored the bill, said it is unconscionable that landlords throughout California have been requiring prospective tenants to declaw or devocalize their pets.
Nava said that those permanent surgeries are complex and expensive, and have physical and emotional consequences.
Read full story→
New York: "Proposed Bedbug Bill Requires Landlords to Disclose Infestation History," by Grace West, NBC New York, May 13, 2010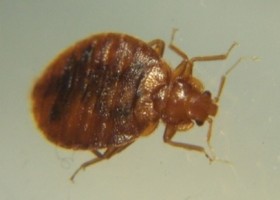 "Don't let the bedbugs bite" is easier said than done for many New Yorkers.
One state Assemblymember is pushing legislation that would require landlords to divulge any history of bedbug infestation to potential renters and another that would offer compensation for expenses accrued from dealing with infestations.
Linda B. Rosenthal, who represents the Upper West Side and parts of Hell's Kitchen, introduced the two-bill legislation in mid-March as an effort to combat New York's growing bedbug problem.
"As the scourge of bedbugs continues in New York, I am committed to giving my constituents the tools to protect themselves both epidemiologically and financially from this plague," Rosenthal said in a statement.
New York:  "Program to Combat Asthma Would Lean on Landlords," by Javier C. Hernandez, The New York Times, May 11, 2010
For decades, public health experts have tried — and mostly failed — to contain an asthma epidemic that afflicts many New Yorkers living in the city's poorest neighborhoods.
But now, the City Council hopes to significantly curtail the spread of the lung disease by forcing landlords at some of the most badly maintained buildings to clean up their premises.
Under legislation to be introduced on Wednesday, the Council would require owners of 175 apartment buildings to take steps to eliminate garbage, mold and vermin — all factors that have been linked to asthma.